tumblr
Yellow nails, I've debated whether to wait until summer or at least spring and stick to black and maroon for winter but that's kind of dumb if you really think about it....okay maybe it's not but my yellow nail polish is "insta-dry" and so it dries really fast which is good because I suck at being careful...I need to get more of those
source
I've decided I need a soft leopard print coat, like that.
Eventually...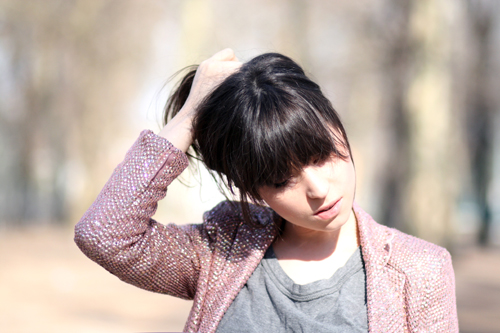 leblogdebetty; tumblr
I've also gone "bang-crazy" again. I got really bang-crazy after seeing "500 Days of Summer" and it has happened off and on since then, I decide I need bangs, I start collecting pictures of beautiful bangs and then I fret and debate on whether I should do it because I've had bangs before, and every time I have them I get sick of them and will them to grow out and now, right now they are
completely
grown out. As grown out as I can ever remember.
What I wouldn't give to be able to lose the bangs as fast as I can gain them.
tumblr


HIPSTER HUMOUR FYT